Precision 3D printing & Rapid prototyping
Turn your ideas into reality! With 3D printing – Rapid Prototyping, you master the most complex shapes. Print models or prototypes for further production.
Whether 3D printing can ease your life or it's a necessity for your production we can help. We can handle 7 different technologies and have 15 in-house industrial 3D printing machines. Choosing the right technology can be challenging so feel free to call or email us and we will be happy to advice you the best technology that fit your needs.
Complete set of services for 3D printing & prototype production
We add more and more technologies. If you do not see the desired technology in our offer, feel free to contact us. It's possible that we already use it!
The highest resolution and surface finish available by 3D printing! Build objects from a liquid resin by using a High resolution projector and state of the art optic enhancements. You will not see or feel almost any layers with those prints. Perfect for vacuum casted master pieces. Perfect for thin and intricate parts and investment casted jewelery.


Painting and surface coating
Smallest detail / Resolution
Painting and surface coating
Highest printing quality that need no support structures. As a printing material a combination of Acrylic based photopolymer and wax is used. Surface quality and resolution is not as high as on Envisiontec DLP machines but the models can have unlimited shape and support structures (that may damage the supported surface) are not used. Printing platfrom is of US Letter size. It can print a functional assemblies. Wax print is used for investment casting into almost any desirable metal. It is also very well suited for printing a design prototypes and intricate metallic parts.
Solidscape prints are very common to most Jewelers. Printers only use wax materials. Single printhead is following the contour of each model layer and this ensures the surface quality is as good as is the side quality of the line. Considering the strictly wax-only prints this technology is still best quality-wise. Unfortunately a single printhead limit it's speed dramatically – You can expect a productivity of approximately 4 rings per day.
Smallest detail / Resolution
Painting and surface coating
Smallest detail / Resolution
Painting and surface coating
Our SLA machines are Envisiontec Ultra 3SP HD and Prodways. In the Ultra printers we can print size up-to 360x225mm. On Prodways printer we can reach up to 1m diagonally. With SLA technology the surface quality is tight to the layer straightening technique. Envisiontec ULTRA printers are the largest printers that use straight glass as a surface straightening and hence reach the best surface quality by strictly following the set layer thickness.


SLS is world-wide leading Rapid prototyping technology. The results are "fuzzy" as the raw material itself (small polyamide PA2100 balls). Resolution and surface quality better then FDM but far worse then DLP, Multijet, SLA. If You ask why this is the leading technology? The reason is material and price. Prints are sturdy and robust – good for functional parts or end-use. And since the machines have high productivity and large platforms the price per cm3 is the lowest. If something large is to be printed You can practically consider only SLS or SLA – but SLA is pricier.
Painting and surface coating
Painting and surface coating
FDM is a very simple 3D printing technology and as the first one to expire patents has broadly expanded into Home use. Printing is done by heating a line of filament and smearing it into straight-surface line of smaller diameter by printhead. The advantage is usage of the material that is expected for the end-user product. Therefor it is possible to print ABS, Nylon, PLA, PC, TPU, PET and other advanced materials. We do not use a home printers but only Industrial grade Stratasys machines. Those produce unlimited geometry parts with the use of soluble support material and good accuracy as parts are built inside a stable heated chamber.
Stratasys multijet​ Objet
Stratasys Multijet printers were developed by Israeli maker Objet. In comparison to 3D Systems Projet printers the Objets are using different material base. Their printheads have lower amount of nozzles hence the lower resolution and slightly lower surface quality. But a huge advantage is it's material stability and accuracy. The models printed on Objet printers are accurate even for a large prints and thin parts do not warp or bend (This is Our tough fight on Projet printers). Objet has also developed a good quality coloring and material mixing system. If You want multi material print or nicely colored or textured surface then there is only one option – the Objet J750 3D printer with enhanced color palette.

Painting and surface coating90%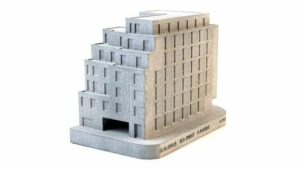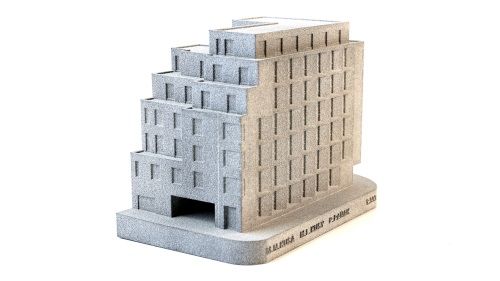 We are experts in producing prototypes that should resemble the final products. If You want samples for sale conventions and Marketing or a prototypes directly used int the production here is the right place. If You have special requirements for the model surface, color, coating, material etc. just write or call us. If you know exactly which technology and material You need, use our online system that can fix your models and compute the printing price instantly.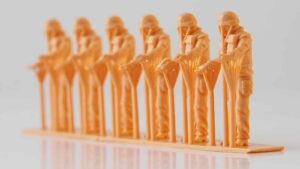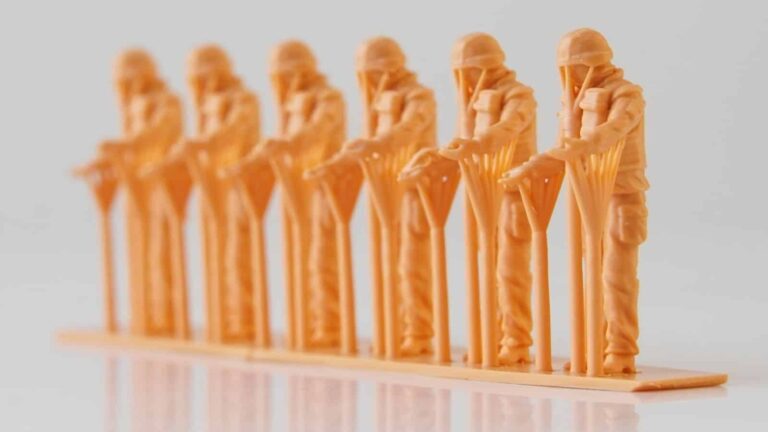 When 50 pieces of the same part are required it's often best solution to 3D print all of the 50 parts. You are limited by the properties of the printing material but often enhanced materials are available. If You need more then 10 pieces of the same model we recommend to contact us as we may be able to offer better price. Printing a series of very small parts is actually cheaper then casting in silicone molds!
If you need hundreds/thousands of pieces or products from different materials or colors then 3D print offers we can produce a molds out of the High-quality 3D prints. Transparent, High deflection temperature, mechanically applied, metal or colored parts are all available. We produce silicon casting molds and investment casting powder molds but also injection casting molds out of the copper, aluminum alloys and resin.
Are you interested in 3D printing technology?